THE ULTIMATE CROSSOVER IS HERE
The ultimate crossover is here - the all-new KAMIQ, ŠKODA's first SUV crossover. You'll instantly be drawn to the unmistakably bold design - combining a practical and nimble city car with the advantages of an SUV. The word KAMIQ translates to 'the perfect fit' - it's the ideal companion to everyday life in the city, around town, and beyond. With the best parts of an SUV and the agility of a compact car, KAMIQ is perfect for both all-terrain adventures and everyday driving.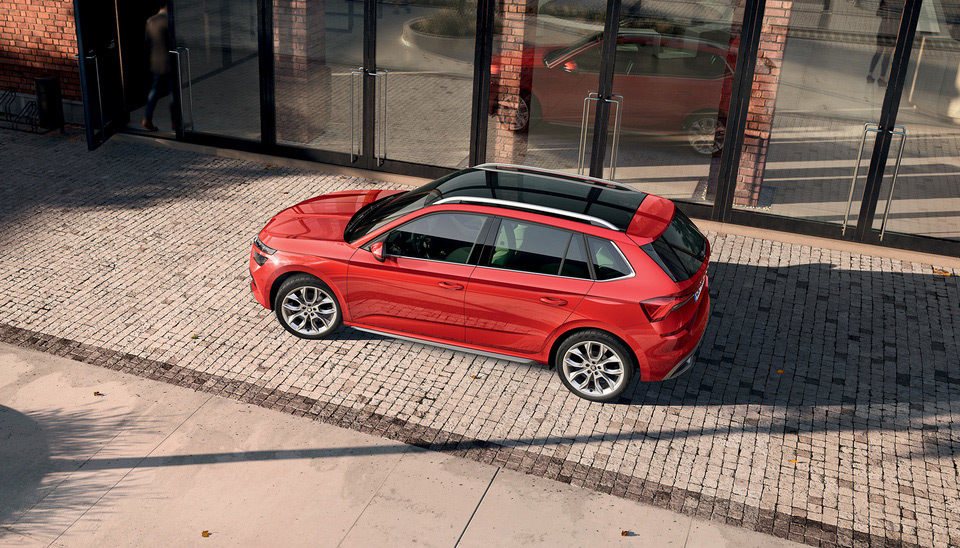 TAKE IT IN YOUR STRIDE
The KAMIQ is an urban crossover that wraps up the benefits of an SUV in a distinctive ŠKODA design teeming with dynamic shapes and crisp edges. Perfect for those who create their own trends instead of chasing after them. Overseas model shown.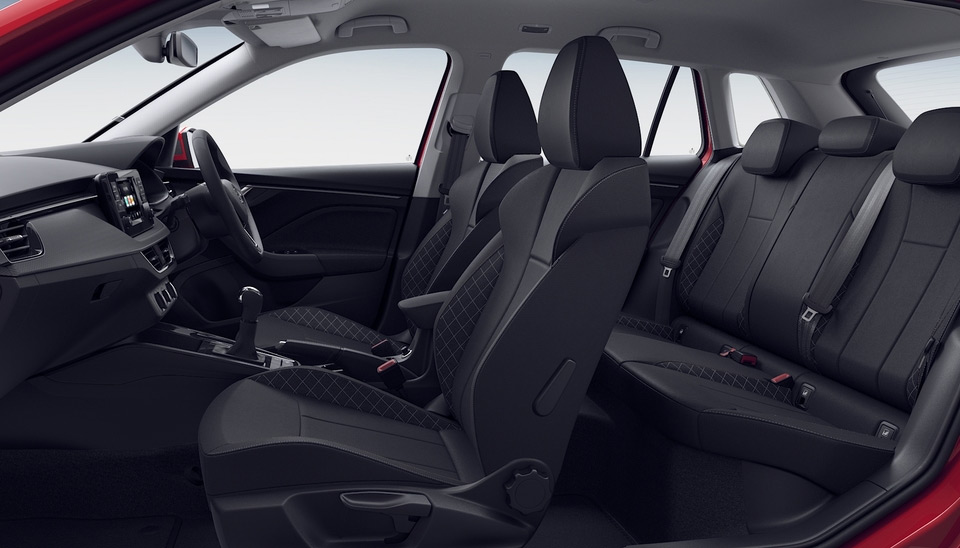 INNER CONFIDENCE
Strength and courage always come from within. The KAMIQ is no different, smoothly blending the emotionally charged design of both the interior and exterior. The attractive interior's ergonomics remain flawless and passengers are surrounded by the finest materials.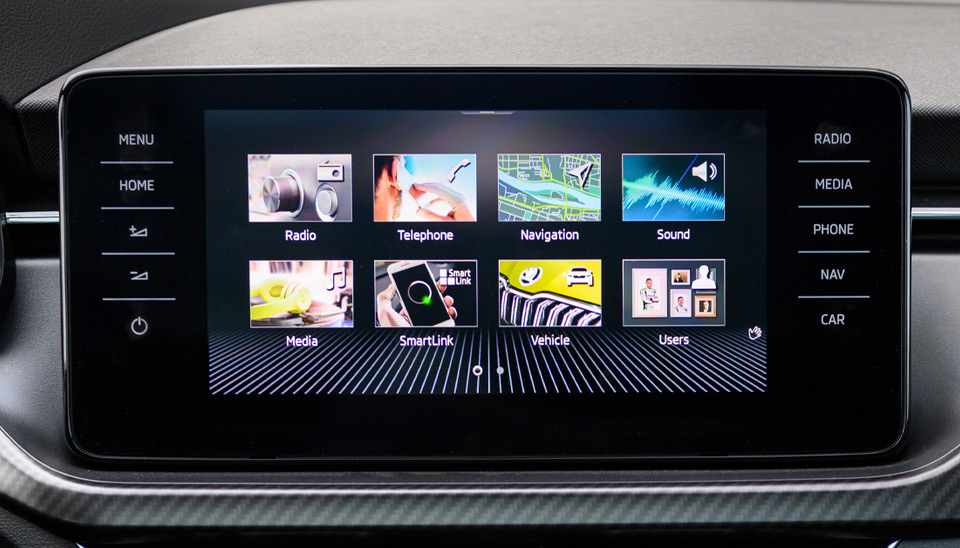 URBAN SURVIVAL KIT
Everyday survival in and around the city can be pretty challenging. To keep on top of this, the KAMIQ features our very best gear for the urban jungle, so you can cheerfully take everything in your stride.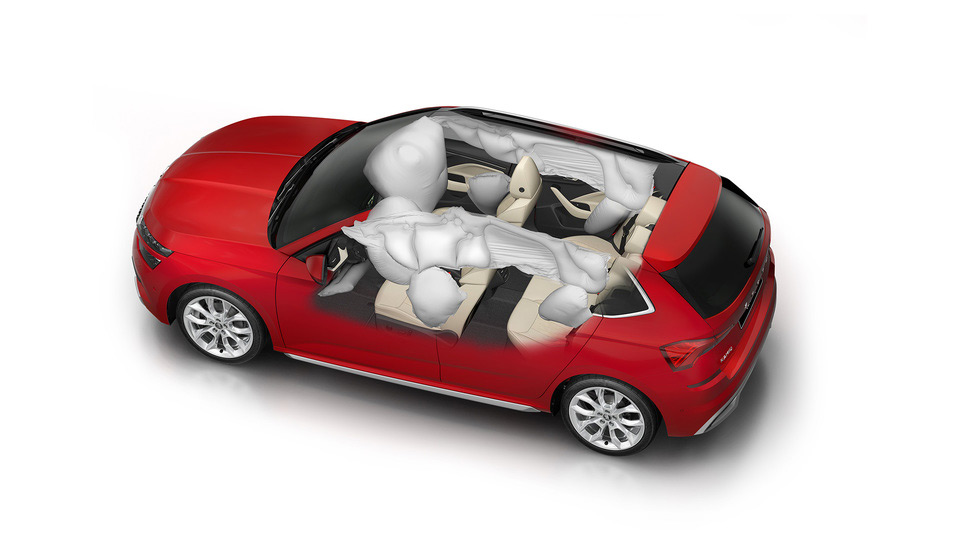 SAFE HAVEN
As with any ŠKODA, safety comes first in the KAMIQ, hence as many as nine airbags, including a knee airbag, and a raft of advanced driver-assistance systems. The maximum 5-star rating underlines top safety level for the ŠKODA KAMIQ. Overseas model shown.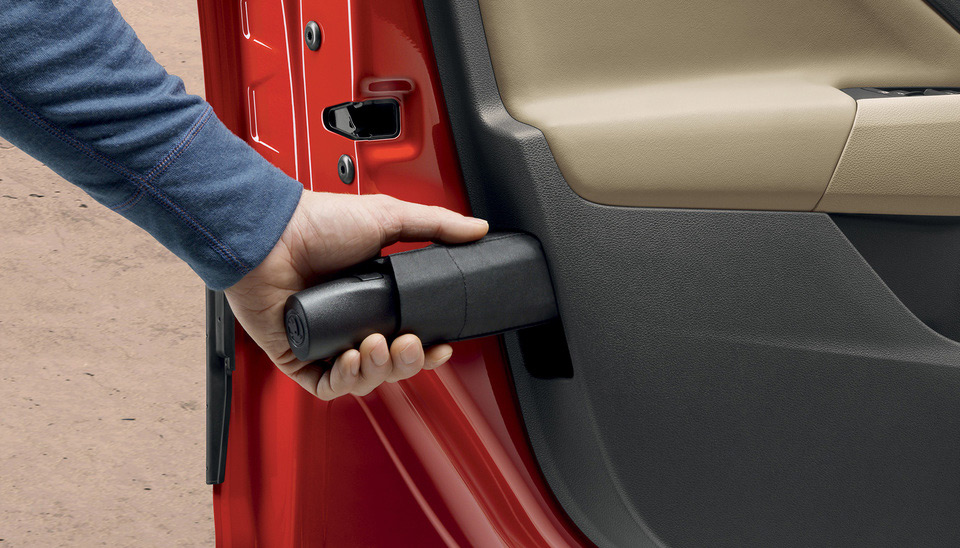 SOLUTIONS AT YOUR FINGERTIPS
Unique Simply Clever features are a ŠKODA hallmark. These are sophisticated solutions that make your life easier every day, and they're everywhere you look in the KAMIQ. See for yourself. Overseas model shown.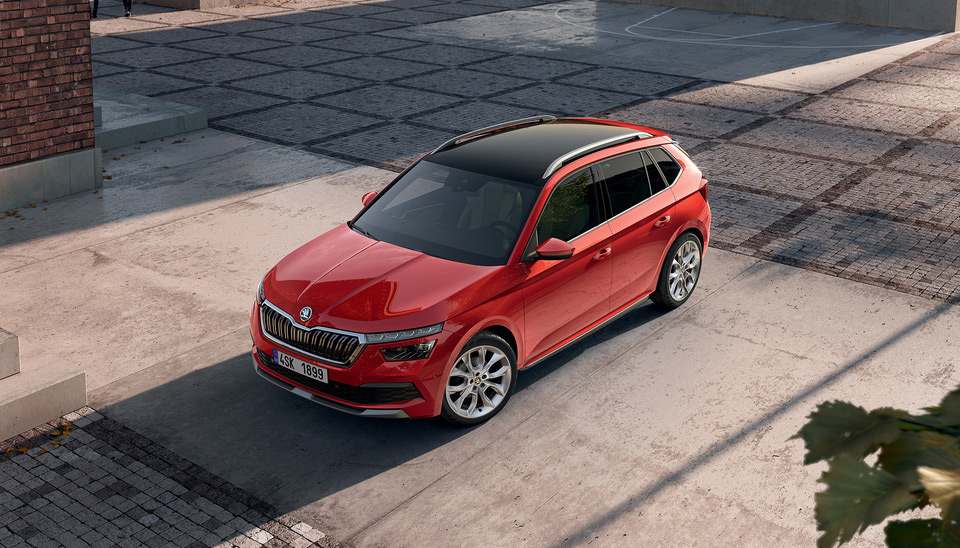 A SPORTY RIDE AT THE PRESS OF A BUTTON
As the ŠKODA KAMIQ is built on the latest modular platform, the MQB, the car can be fitted with advanced technology. Those interested in a more dynamic ride, for example, will appreciate extra options available such as Driving Mode Select and the system of adjustable shock absorbers. Overseas model shown.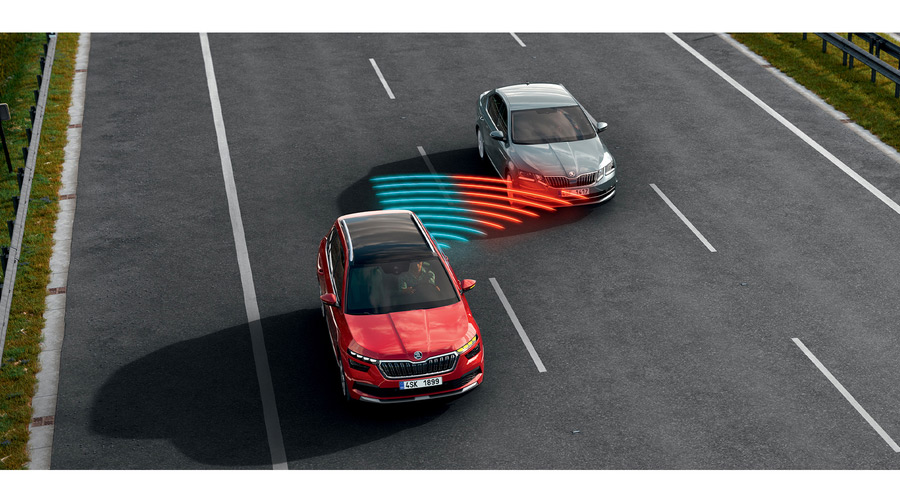 Innovative systems for your travel safety.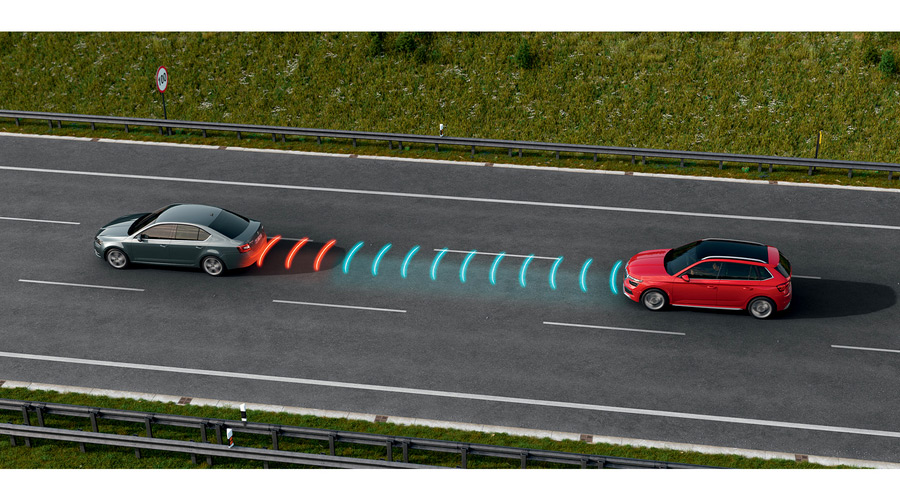 Drive comfortably in harmony with the traffic.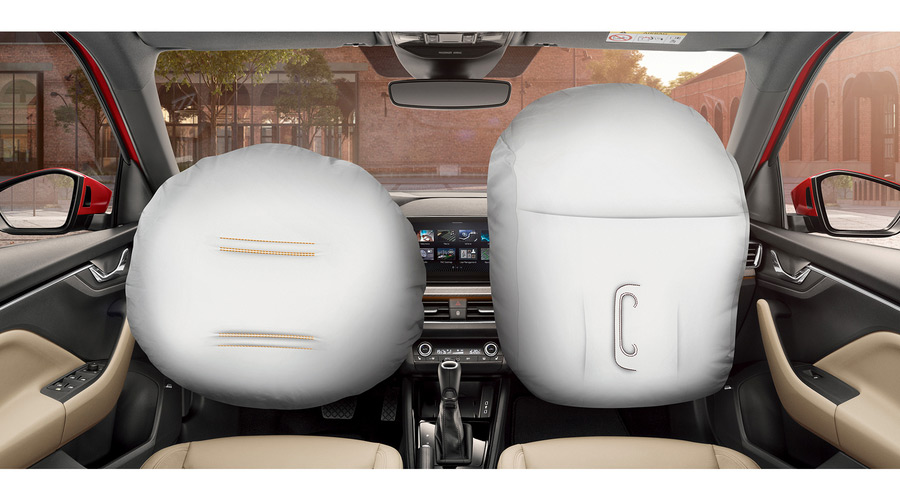 The KAMIQ's rigid body can be fitted with up to 9 airbags.
Connectivity Hub
Make your life easier with new-generation connectivity thanks to features including a touchscreen infotainment system and connection between your smartphone and the car via SmartLink.
AS SMART AS IT LOOKS
Ticket holder
Ice-scraper
Windscreen washer funnel
Umbrella in drivers front door
Jumbo Box
Glasses compartment
Holders for 1.5-litre bottles in the front doors
Holders for 1.5-litre bottles in the rear doors
Boot nets (optional)
Hooks in the boot
Foldable backrest
Engines
1.5 TSI 110 kW 7-Speed DSG
AMBITION+, MONTE CARLO
5.1 1/100kmCombined consumption 2
218 km/h
Top Speed
Petrol
Fuel Type
8.2 s to 100 km/h
Acceleration
7-sp DSG
Transmission
116 g/km
CO2 emission3
250
Max torque